Starting your journey from Marrakech to the beautiful Agafay Desert is an unforgettable experience. With convenient and reliable Marrakech transfers, you can effortlessly reach this desert paradise and immerse yourself in its breathtaking landscapes. Let us guide you through the wonders of the Marrakech to Agafay Desert tour, where the allure of endless dunes and the tranquility of the desert awaits.
why do you need a transfer service: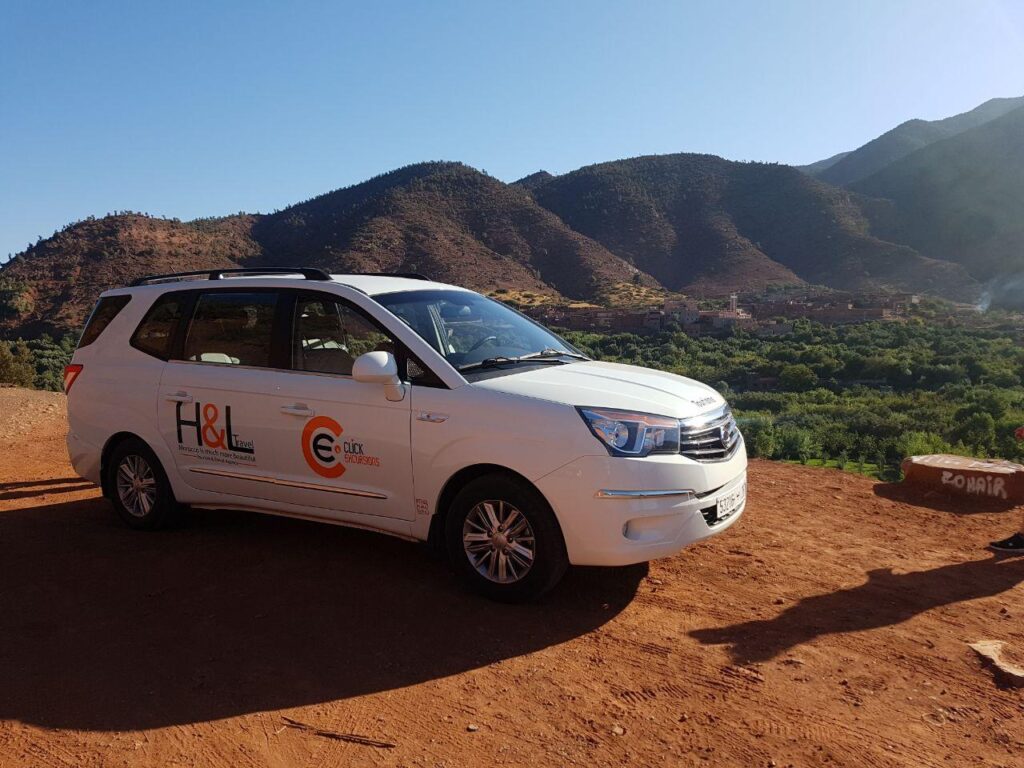 When planning your excursion from Marrakech to the Agafay Desert, reliable transfer services are essential. Marrakech transfers provide a hassle-free experience, ensuring your journey is comfortable and smooth. Experienced drivers familiar with the route will transport you safely, allowing you to relax and enjoy the scenic ride. Whether you're traveling solo, with a group, or with family, Marrakech transfers cater to your specific needs, offering convenience and peace of mind.
Marrakech to Agafay desert tour: A desert adventure: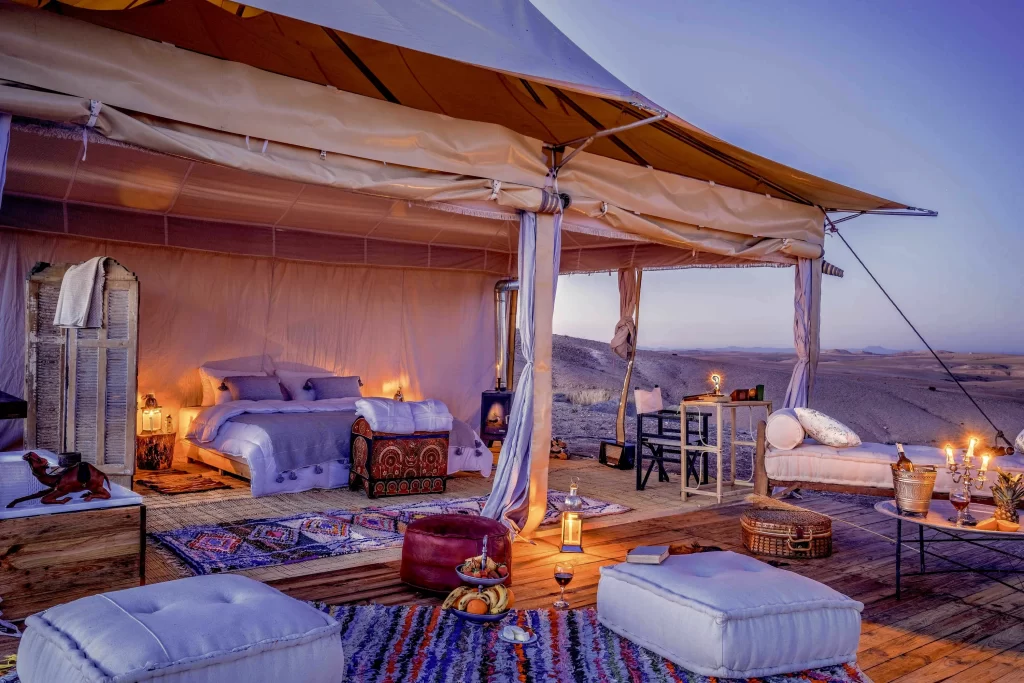 As you depart Marrakech, the landscape gradually transforms, leading you to another different vibe of the Agafay Desert. Feel the thrill as you traverse the desert terrain. In your Marrakech to Agafay Desert tour, you will be provided an opportunity to experience the mesmerizing beauty of this lesser-known desert landscape. The tour offers a chance to witness vast stretches of golden sand dunes, contrasting against the rugged Atlas Mountains in the distance.
Don't miss the Agafay desert's splendors: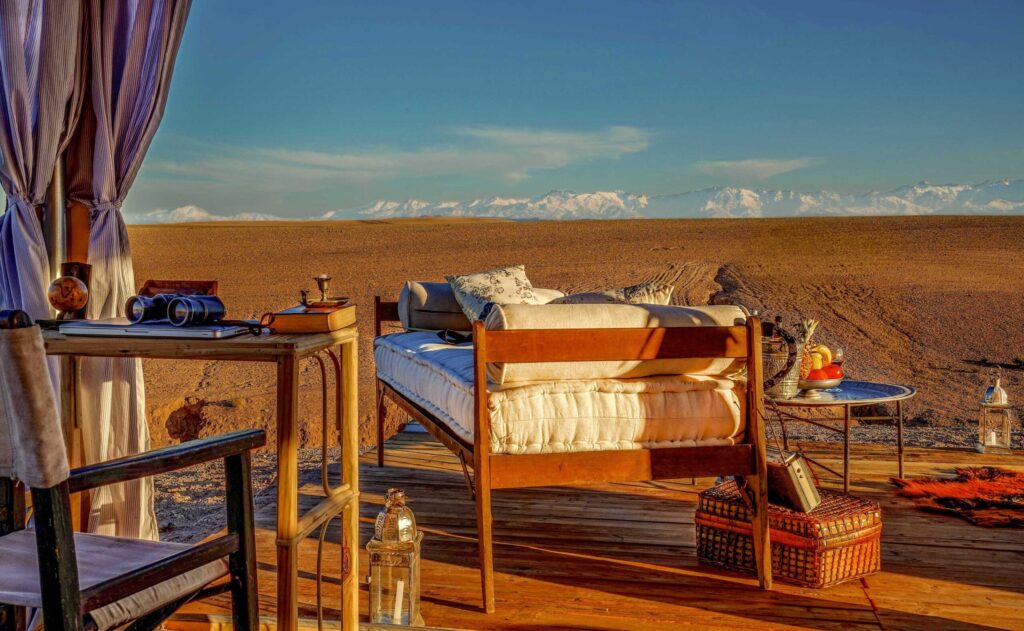 Upon arrival in the Agafay Desert, you'll be captivated by its unique charm. Here, you can engage in a variety of activities that showcase the desert's splendors. Take a leisurely camel ride across the undulating dunes, savoring the serenity of the vast desert expanse. Capture the mesmerizing sunset as it paints the sky with hues of orange and pink, creating a truly magical atmosphere. For adventurous souls, sandboarding down the soft slopes of the dunes is an exhilarating experience not to be missed.
Cultural encounters in the desert: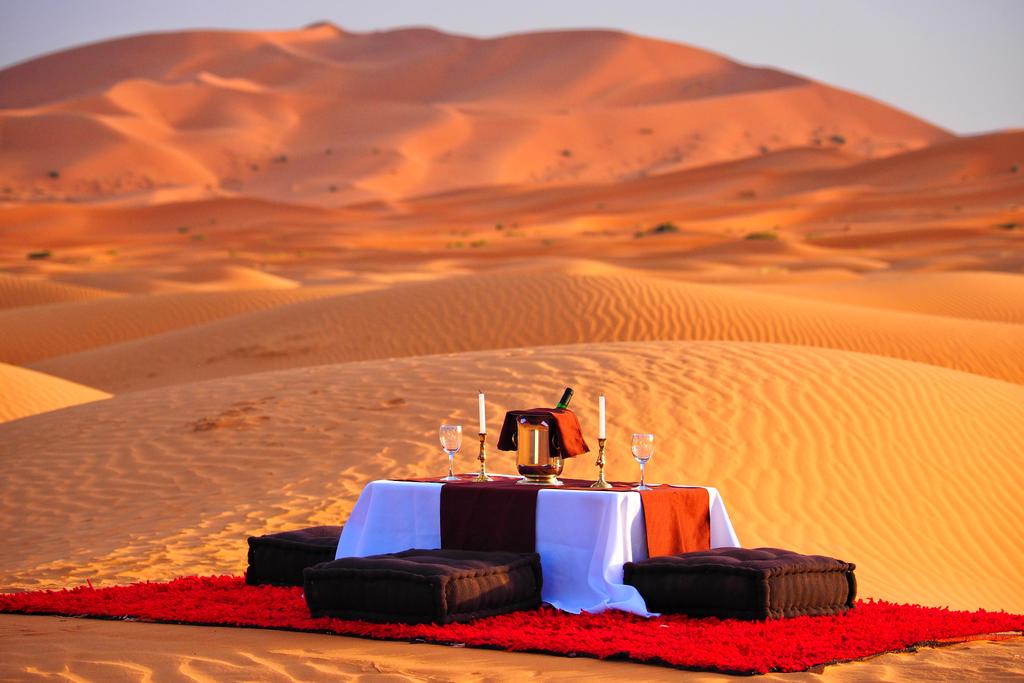 The Agafay Desert is not only a place of natural beauty but also a hub of cultural encounters. Engage with local nomadic communities and gain insight into their traditional way of life. Share a cup of refreshing Moroccan tea, listen to captivating stories, and immerse yourself in the rich cultural heritage of the desert dwellers. These authentic interactions add depth and meaning to your journey, making it an experience that goes beyond the physical landscapes.