Embark on an unforgettable adventure and escape the bustling city of Marrakech with a captivating day trip to the enchanting Atlas Mountains. Click Excursions Morocco is thrilled to offer you an extraordinary opportunity to discover the natural beauty and cultural treasures of this awe-inspiring region.
Our day trip to the Atlas Mountains from Marrakech is designed to provide you with a remarkable experience that combines breathtaking landscapes, traditional Berber villages, and thrilling outdoor activities. Prepare to be awe-struck as you immerse yourself in the serene atmosphere of the mountains, far away from the chaos of the city.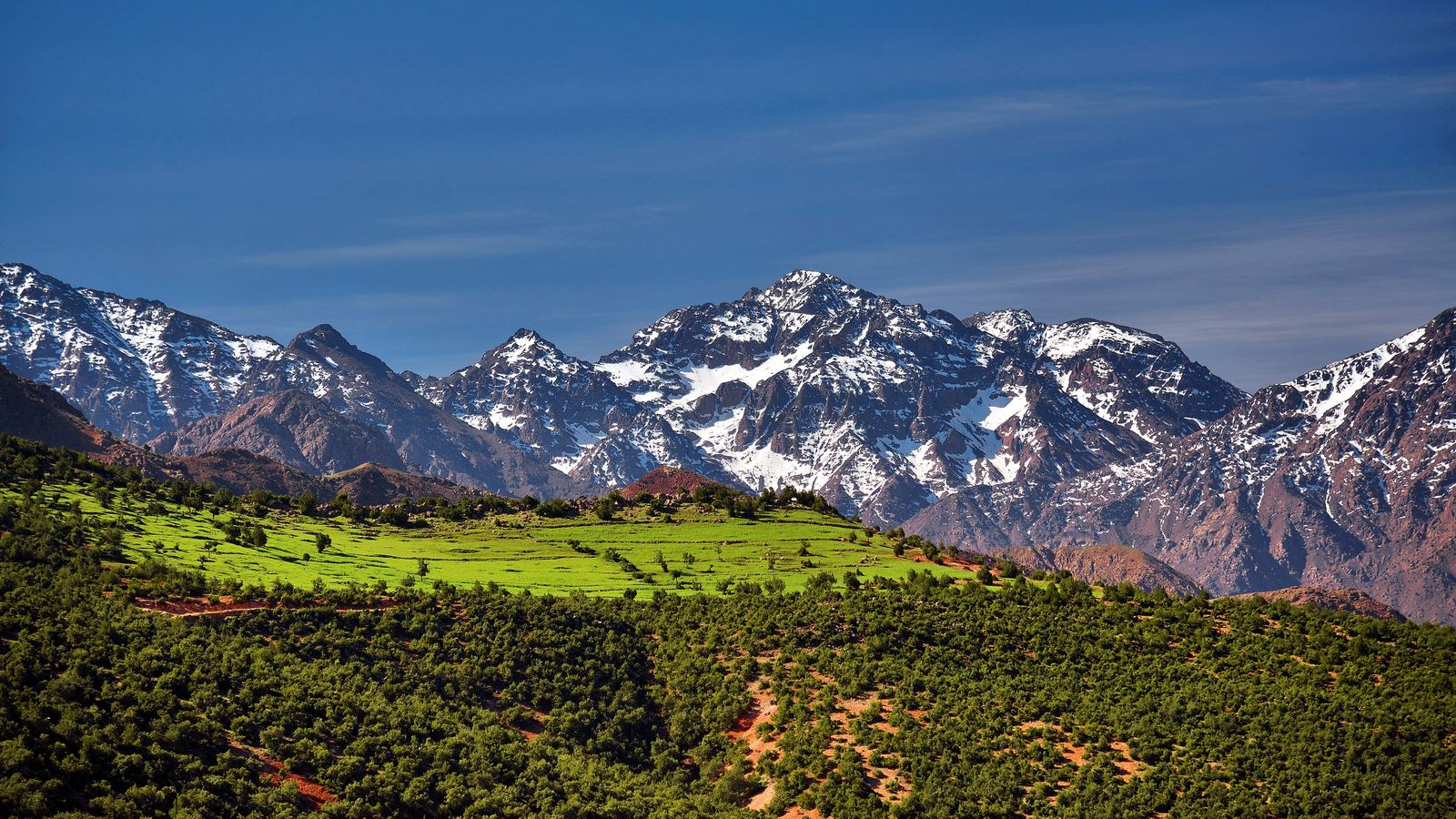 As you venture into the heart of the Atlas Mountains, you'll witness the magnificent peaks soaring toward the sky, their snow-capped summits glistening in the sunlight. Capture the perfect Instagram-worthy moments as you traverse winding roads and traverse through lush valleys adorned with vibrant flora and fauna.
Our expert guides, well-versed in the rich history and culture of the region, will accompany you throughout the journey, sharing fascinating anecdotes and insights into the local way of life. You'll have the opportunity to visit traditional Berber villages, where friendly locals will warmly welcome you into their homes, offering you a glimpse into their customs and traditions.
For adventurous souls, we offer thrilling activities such as hiking or camel riding, allowing you to fully experience the rugged beauty of the Atlas Mountains. Feel the exhilaration as you trek through picturesque trails, breathing in the crisp mountain air and reveling in the stunning panoramic views that unfold before your eyes.
To complete this remarkable day trip, we'll treat you to a delightful traditional lunch, savoring authentic Moroccan cuisine amidst the serene mountain backdrop. Indulge in aromatic tagines, freshly baked bread, and tantalizing mint tea, as you savor the flavors of Morocco.
At Click Excursions Morocco, we prioritize your comfort and safety, ensuring that every aspect of your day trip is meticulously planned and executed. Our modern and comfortable vehicles, driven by experienced drivers, will transport you seamlessly from Marrakech to the Atlas Mountains and back, allowing you to relax and enjoy the journey.
Don't miss the opportunity to embark on a remarkable day trip to the Atlas Mountains from Marrakech with Click Excursions Morocco. Immerse yourself in the natural splendor, cultural richness, and exhilarating adventures that await you in this majestic mountain range. Book your unforgettable experience today and create memories that will last a lifetime.