The Agafay Desert in southern Morocco is a place of extremes and endless horizons. The vast desert covers an area of over 2,500 square kilometers and features towering red dunes that roll on for miles. Hidden within this seemingly barren landscape are unexpected oases of palm trees and lush vegetation.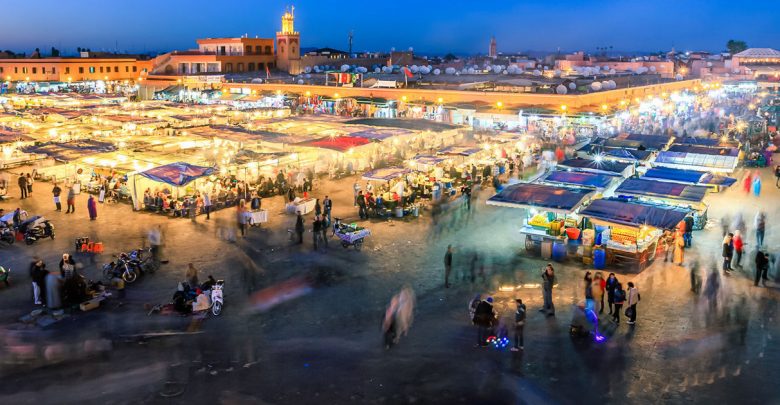 Visitors flock to the Agafay to experience the simplicity and tranquility of the desert. They ride camels through the ever-shifting red dunes, watching as the landscape changes with every gust of wind. At night, the desert comes alive under a vast blanket of stars. Camping under this immense vault of glittering stars allows trekkers to reflect on their place within the wider cosmos.
The harsh landscapes of the desert also humble travelers and remind them of their dependency on nature's provisions. Survival here depends on coexisting peacefully with this wild, austere place.
While mainly visited on multi-day trekking tours, the Agafay Desert can be seen as a day trip from Marrakech. These tours explore the most spectacular dunes and allow short camel rides. They also pass hidden villages and traditional Berber campsites dotted across the desert.
Marrakech in itself offers myriad opportunities to explore its surrounding regions. Hot air ballooning over the city allows panoramic views of the snowcapped Atlas Mountains and surrounding plains. Majestic palm-lined avenues give way to the pandemonically lush Ourika Valley and its cascading waterfalls. The historic city of Essaouira on the Atlantic coast and the stunning Toubkal National Park in the High Atlas are both well within reach as day trips from Marrakech.
Quad biking and sandboarding on the dunes around Merzouga allow for an adrenaline-fueled escape deep into the Sahara. Trekking and camping overnight allow the most immersive desert experience. Rolling camel rides provide a beautiful and timeless way to appreciate the desert's majestic landscapes and cotton-candy sunsets.
Marrakech truly provides the perfect base from which to explore the astounding natural beauty and rich cultural heritage of Morocco. From desert escapades, stunning mountainscapes, and Atlantic vistas, there is an adventure and wonder waiting around every corner. The myriad treasures of this ancient kingdom continue to allure and astonish travelers seeking an experience of another time and place.