Make amazing memories on a Marrakech day trip from Click Excursions. We strive to create unforgettable experiences tailored to your interests and budget. Our Marrakech day trips feature legendary attractions such as Majorelle Gaden, Souk Marrakech, and the Palmeraie Oasis.
Begin your Marrakech adventure by strolling through the Majorelle garden- a magical oasis of exotic plants and cool pools designed by Yves Saint Laurent. The exquisite blue walls and stunning cacti gardens provide a picturesque escape from the city's hustle and bustle.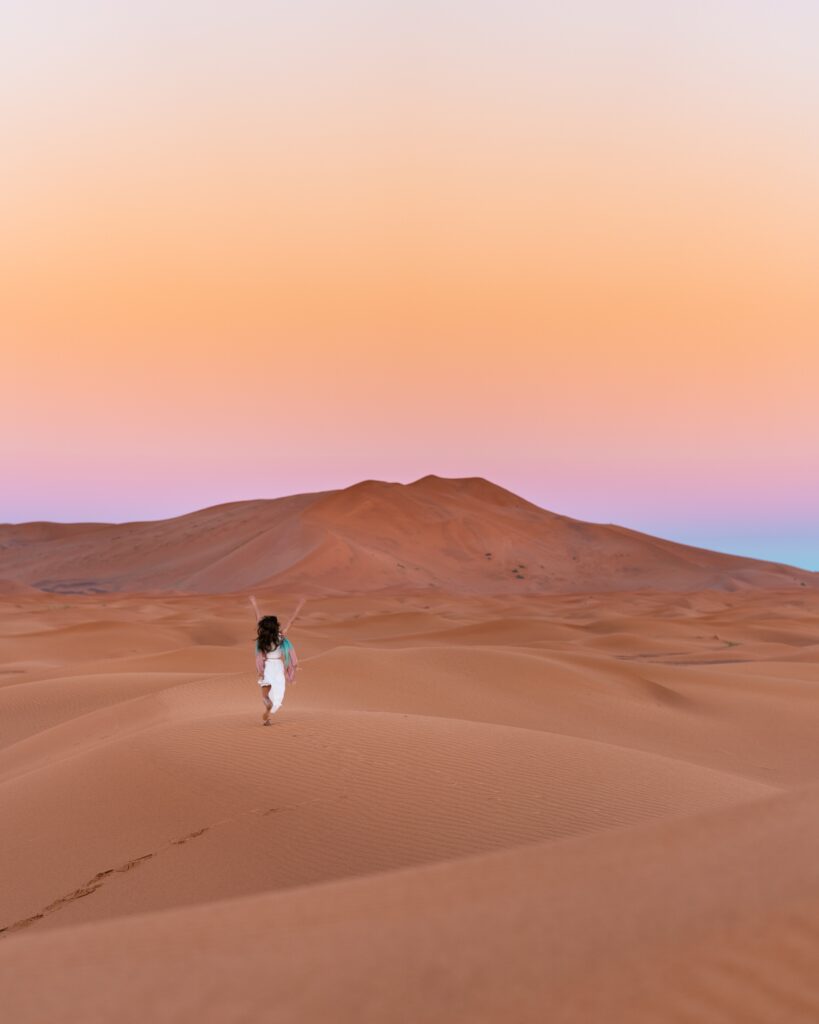 Next, immerse yourself in the sensory delights of Souk Marrakech. Wander the richly colored, labyrinthine alleys as you haggle for souvenirs and crafts. Browse through shop after shop of spices, rugs, lamps, lanterns, clothing, leatherwork, and beautiful silver jewelry. Get lost in the maze for hours.
Then head to the Palmeraie, an idyllic oasis of over 100,000 date palms. Float through groves of soaring palms as you ride a dromedary or snap exquisite photos of the palms against the backdrop of the High Atlas Mountains. Refuel at local restaurants serving traditional Moroccan meals under the cooling shade.
Later, journey deep into the Agafay desert on an adventure to the historic Kasbah of King Hassan II. Drive through vast red dunes as the city disappears behind you. Arrive at the striking pink mud-brick kasbah and spend the afternoon came riding among the dunes, drinking mint tea, and watching the vivid desert sunset.
Finally, return to Marrakech replenished and filled with wonderful memories of Jardin Majorelle's perfume-infused gardens, chaotic Souks overflowing with color, and the peaceful oasis of the Palmeraie – not to mention an unforgettable afternoon spent taking in desert sunset views from the majestic kasbah.
Let Click Excursions craft your ideal Marrakech day trip filled with once-in-a-lifetime cultural experiences and hassle-free travel.