Escape the bustling streets for a day trip from Marrakech to Essaouira and start a journey that will transport you to the bohemian coastal city of Essaouira. Click Excursions invites you to join us on our unforgettable day « Marrakech to Essaouira ». This day trip offers a leisurely escape from the stress, allowing you to explore the beautiful sights and experience the vibrant culture of this coastal gem.
Sightseeing Journey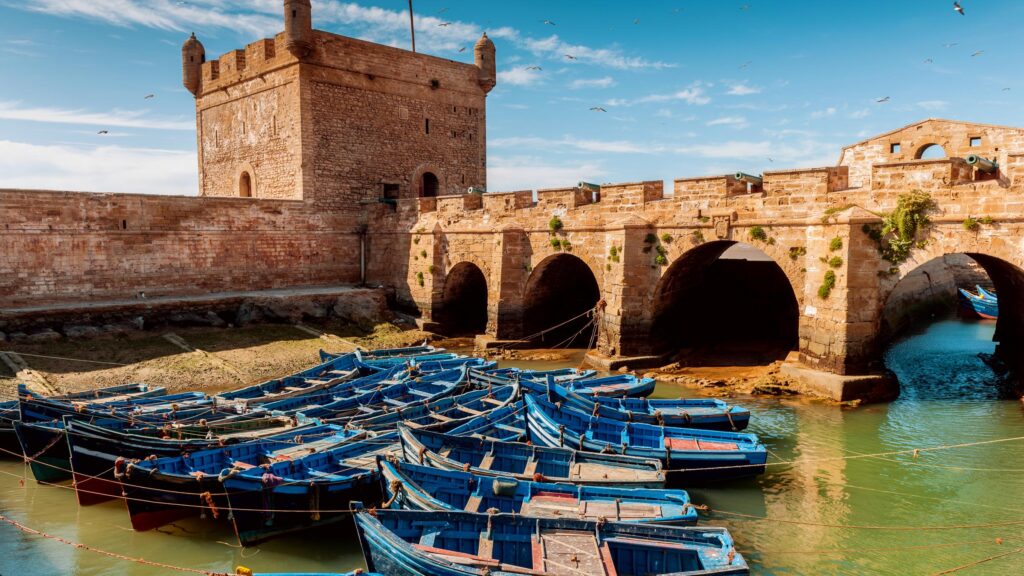 Your adventure begins with a comfortable pick-up from your accommodation in Marrakech for the day trip Marrakech to Essaouira. As we hit the road, you'll soon find yourself immersed in the beautiful views of nature, complete with stunning vistas and hidden gems waiting to be discovered.
Before reaching Essaouira, we'll make three quick stops along the way. The first stop offers a chance to pick up a delicious natural snack, providing the perfect opportunity to unwind and indulge in your favorite flavors. Here, you'll also receive a detailed overview of the day's itinerary, setting the stage for the excitement ahead on the Essaouira day trip.
Argan Discovery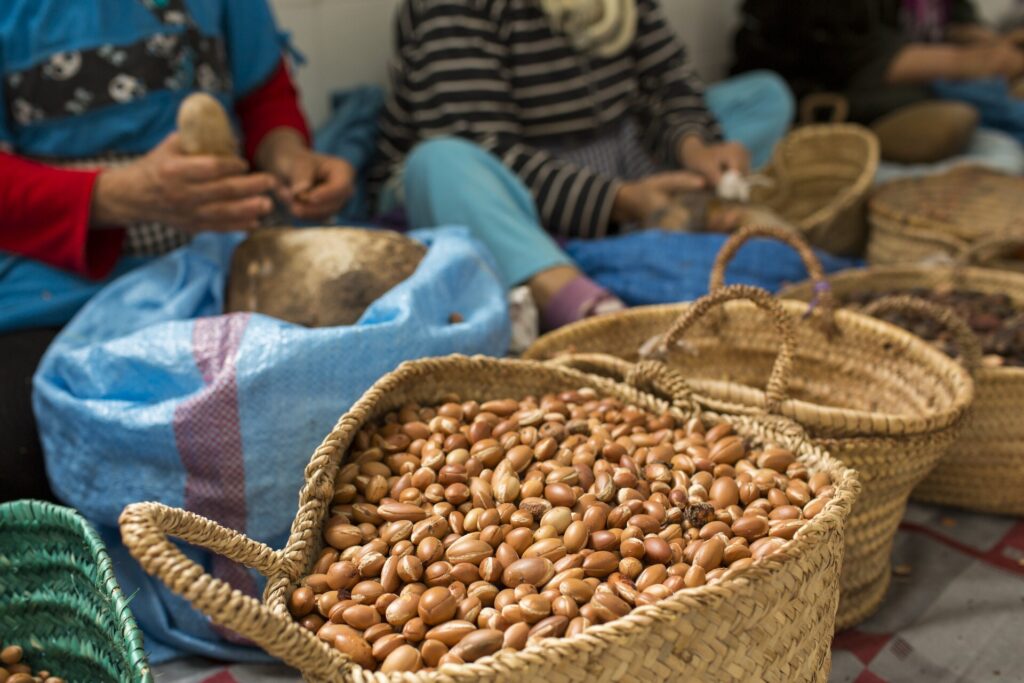 Our next stop leads us to an argan cooperative, where you'll gain insight into the remarkable benefits of this unique and natural product. Argan oil, known for its various uses in cosmetics and cuisine, is an integral part of Moroccan culture, and this stop allows you to appreciate its significance on your Marrakech to Essaouira day trip.
Exploring Essaouira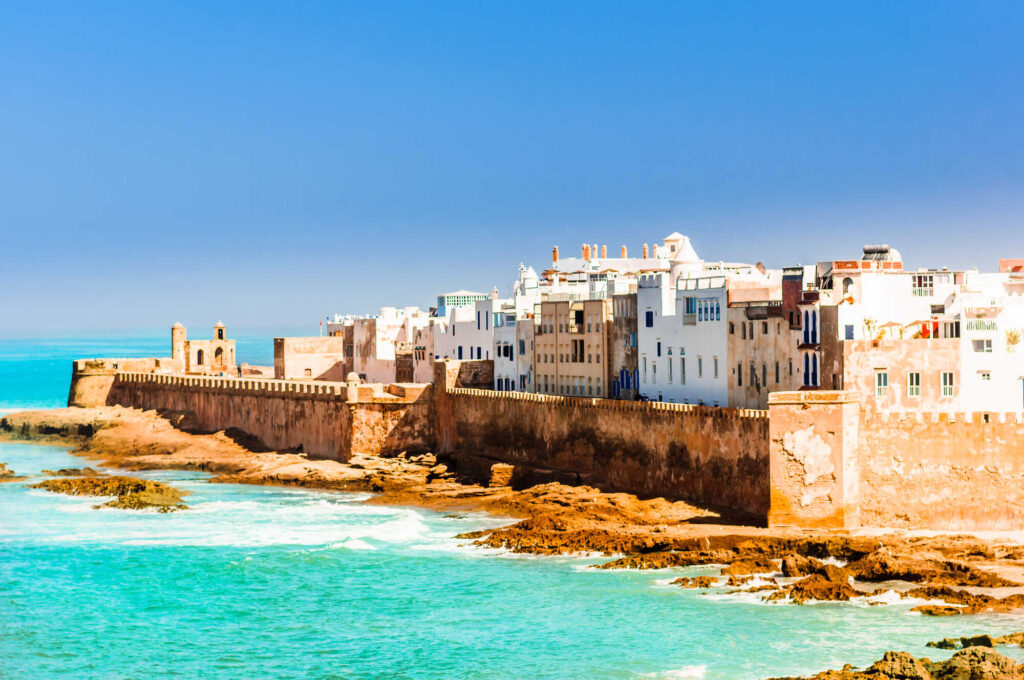 Upon your arrival in Essaouira, you'll have ample time to explore the city's rich tapestry of culture and history at your own pace. Wander through the UNESCO-recognized medina, meandering along narrow alleyways lined with whitewashed buildings adorned with brilliant blue accents. This architectural marvel serves as a testament to Essaouira's rich heritage.
The Prosperous Jewish Quarter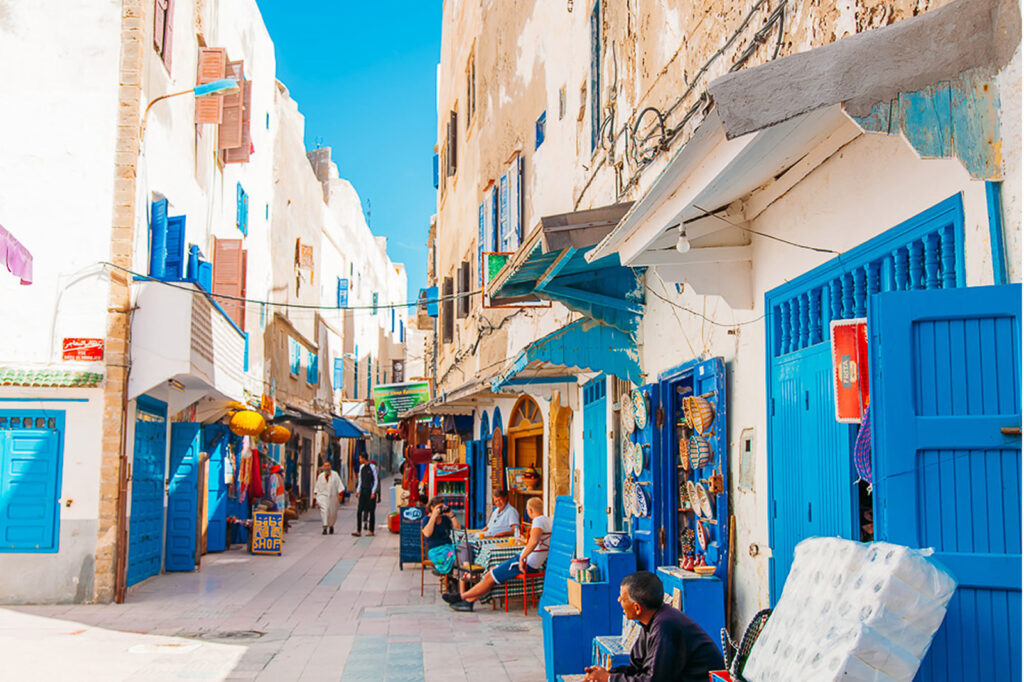 As you traverse the Medina of Essaouira, you'll encounter the prosperous Jewish Quarter, a thriving community that has contributed significantly to the city's vibrancy. Engage with skilled local artisans who proudly display their craftsmanship, offering a glimpse into the artisanal traditions that have thrived here for centuries during your Marrakech to Essaouira day trip.
The Lure of the Sandy Shores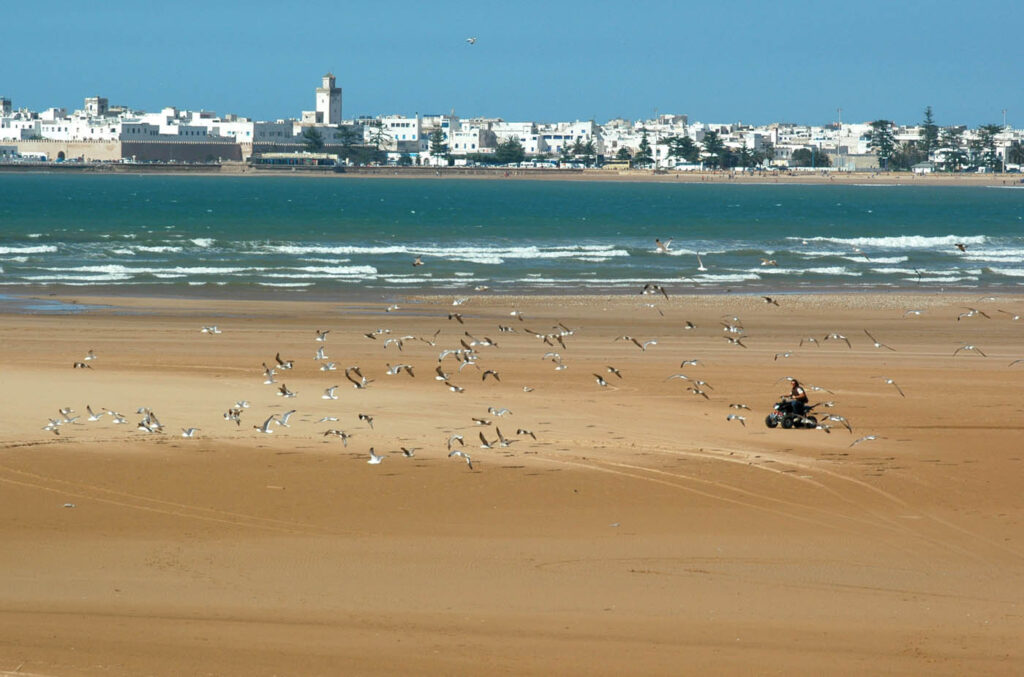 Essaouira is renowned for its expansive sandy beaches that stretch as far as the eye can see. Take a leisurely stroll along the shores, breathe in the refreshing sea breeze, and savor the sound of Gnawa music emanating from lively cafes on the bustling Moulay El Hassan Square during your Marrakech to Essaouira day trip or Marrakesh to Essaouira day trip.
Culinary Delights
Lunchtime in Essaouira is a treat for the senses. Whether you choose to dine with the locals or opt for a restaurant, your taste buds are in for a delightful journey through Moroccan cuisine. Seek recommendations from your friendly driver if you're in need of suggestions or you can have a great meal in the Medina of Essaouira and enjoy your day trip.
Beachside Bliss
After your meal, indulge in some relaxation on the pristine beaches of Essaouira. Feel the cool, fresh sea breeze on your skin as you unwind on the sandy shores, basking in the serenity of this coastal paradise.
Impeccable Service
Throughout the day, you'll be treated to impeccable service, clean and comfortable vehicles, and knowledgeable driver guides who will enlighten you about Moroccan culture and the stunning places to visit.
Click Excursions day trip Marrakech to Essaouira can be considered an unforgettable journey that takes you from the life stress to the serene shores of Essaouira. The city, with its rich history, bustling medina, artisanal treasures, and breathtaking beaches, is a must-visit destination for anyone exploring Morocco.