Marrakech, the Red City, beckons travelers with a plethora of adventure options that cater to all tastes. For those seeking to immerse themselves in the local landscape while experiencing the allure of Morocco, two distinct choices stand out: quad biking and camel riding. In this comparative guide, we help you choose the best fit for your Marrakech adventure, whether you're in search of thrills, tranquility, desert vistas, or city sights.
Thrills vs. Tranquility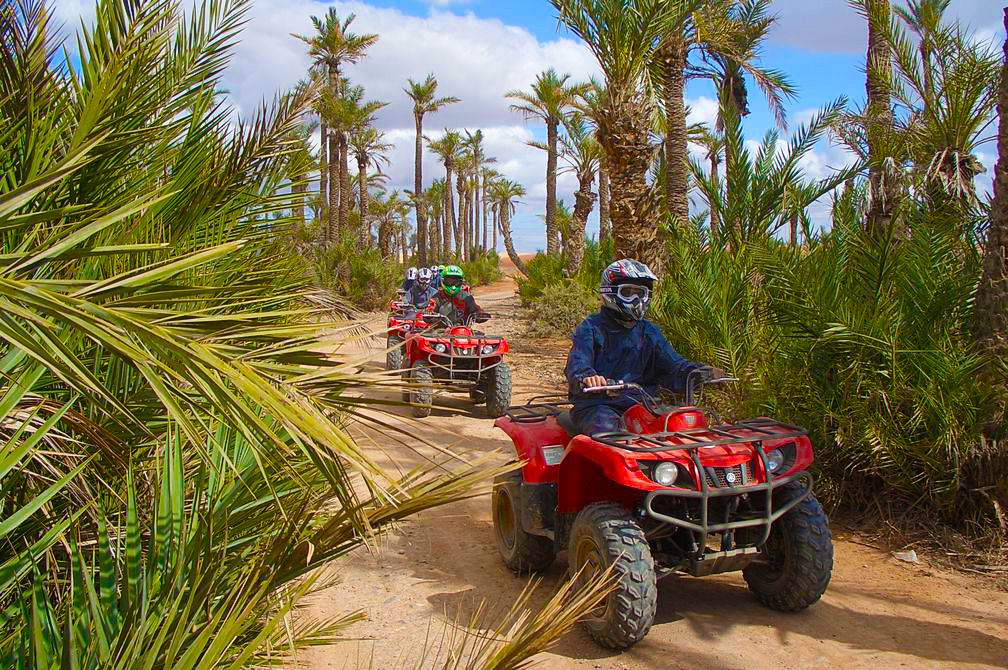 Quad biking in the Marrakech desert is an adrenaline-fueled journey. With the wind in your hair and the desert sand beneath your wheels, you'll traverse rugged terrains and conquer dunes with an unmatched sense of adventure. For thrill-seekers, quad biking provides a high-speed rush and an immersive experience of the Moroccan desert's wild beauty.
In stark contrast, camel riding offers a tranquil and timeless experience. As you embark on a camel trek through the desert, you'll find yourself swaying gently with the rhythm of the camel's steps. The slow pace allows for introspection and a deep connection with the vast desert landscapes. Camel riding is an invitation to embrace tranquility, appreciate the silence, and savor the simplicity of the journey.
Desert vs. City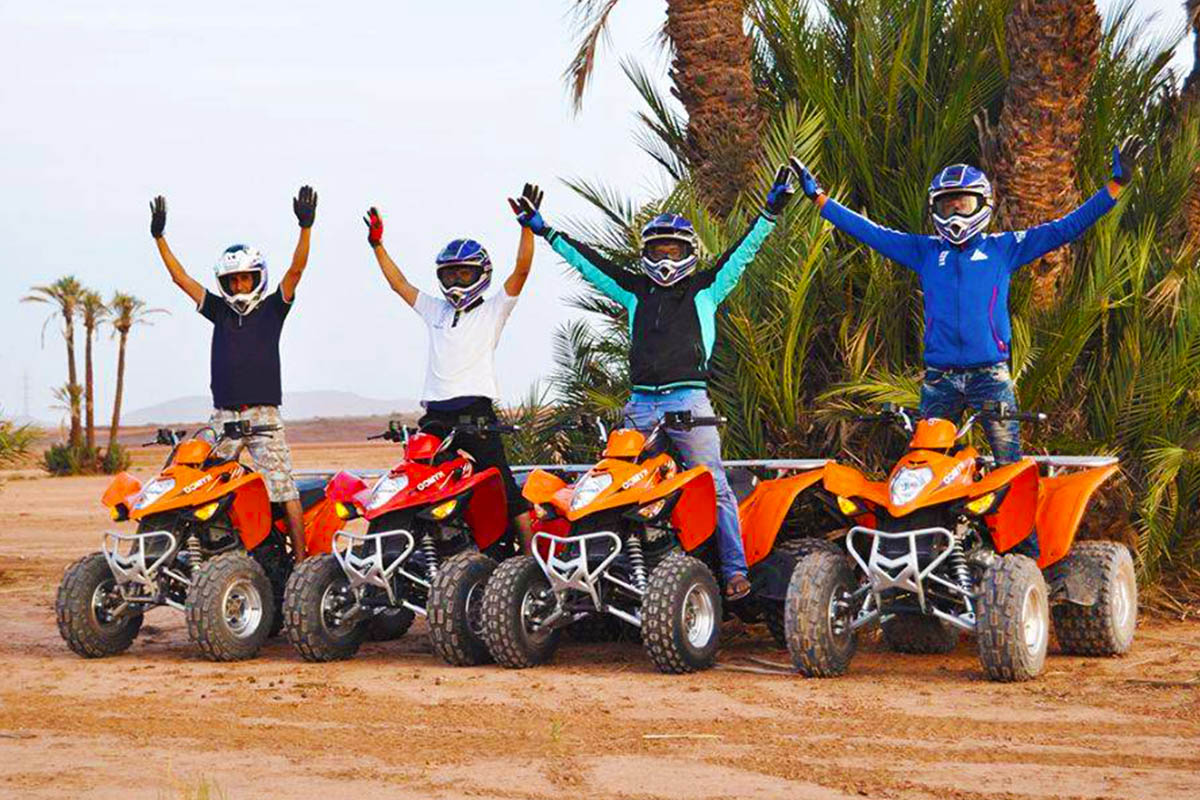 Quad biking excursions typically lead you into the desert's heart, offering uninterrupted panoramas of the dunes and a thrilling off-road experience. The desert landscape provides a dramatic backdrop, making quad biking ideal for those who wish to explore the stark beauty and rugged terrain of the Moroccan wilderness.
In contrast, camel riding in Marrakech often takes place within the city's historic areas, such as the palm groves or city gardens. While the views are still picturesque and culturally rich, the experience is rooted in the heart of Marrakech itself. Camel riding in the city allows travelers to immerse themselves in the urban oasis, taking in the sights and sounds of the vibrant Red City.
Group Dynamics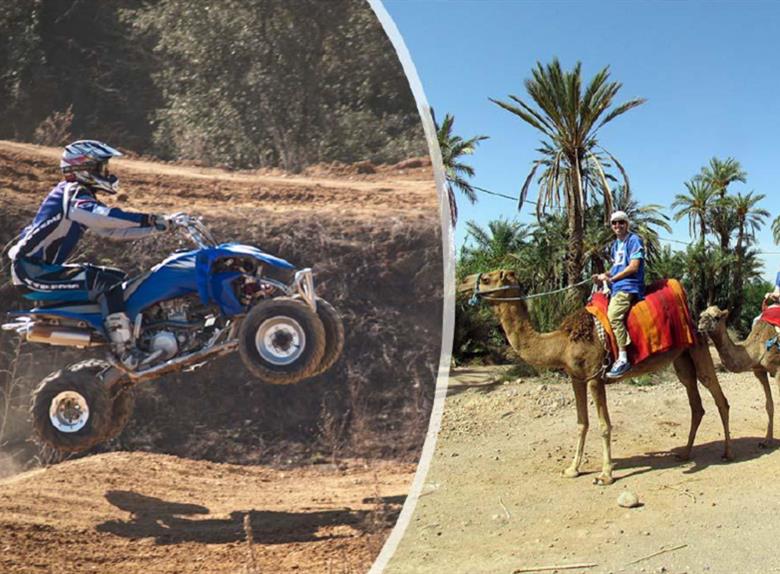 Quad biking excursions are well-suited for groups of friends and families. You can share the adrenaline rush and create lasting memories together. Many tour operators offer quad biking adventures tailored to different group sizes and skill levels, making it accessible for both beginners and experienced riders.
Camel riding is a tranquil experience suitable for everyone, including solo travelers, couples, and families. The slow pace and gentle nature of the activity make it particularly child-friendly. Whether you're seeking solitude or the joy of shared moments, camel riding offers a relaxed adventure that accommodates various group dynamics.
Tailoring Your Marrakech Adventure
Marrakech beckons with its diverse landscapes and experiences, and whether you opt for the thrill of quad biking or the serenity of camel riding, your choice will undoubtedly be a reflection of your preferences and the nature of your adventure. In this Red City, you have the opportunity to embrace thrills, tranquility, desert exploration, and city immersion. Whatever your choice, Marrakech promises a memorable journey that mirrors your unique spirit.