Morocco offers a perfect blend of activities to get your adrenaline pumping along with opportunities to unwind. Fill your days with thrill-seeking pursuits like paragliding over mountain ranges or dune buggy riding, then relax in a traditional hammam and watch the sunset over rolling sand dunes. Here are some of the best ways to experience action, adventure and relaxation in Morocco.
Paragliding in Morocco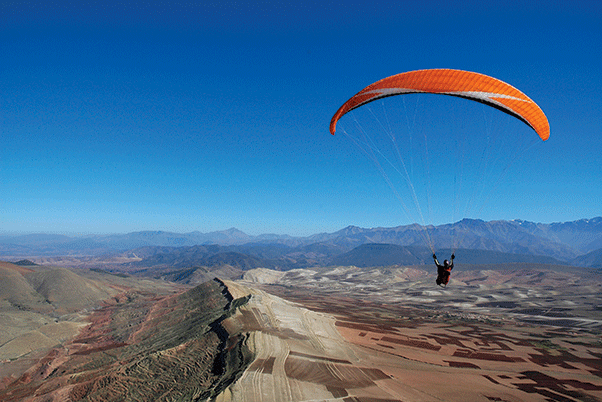 Soar over the Atlas Mountains with a paragliding flight from several locations near Marrakech. Tandem flights with an experienced pilot strapped in behind you last from 15-30 minutes at elevations of up to 2,000 feet high. As you drift on the breeze, you'll have panoramic views of mountain peaks, Berber villages and desert landscapes. Most paragliding tours pick up from Marrakech and provide all necessary safety equipment for this bucket list adventure.
Moroccan Spa Experience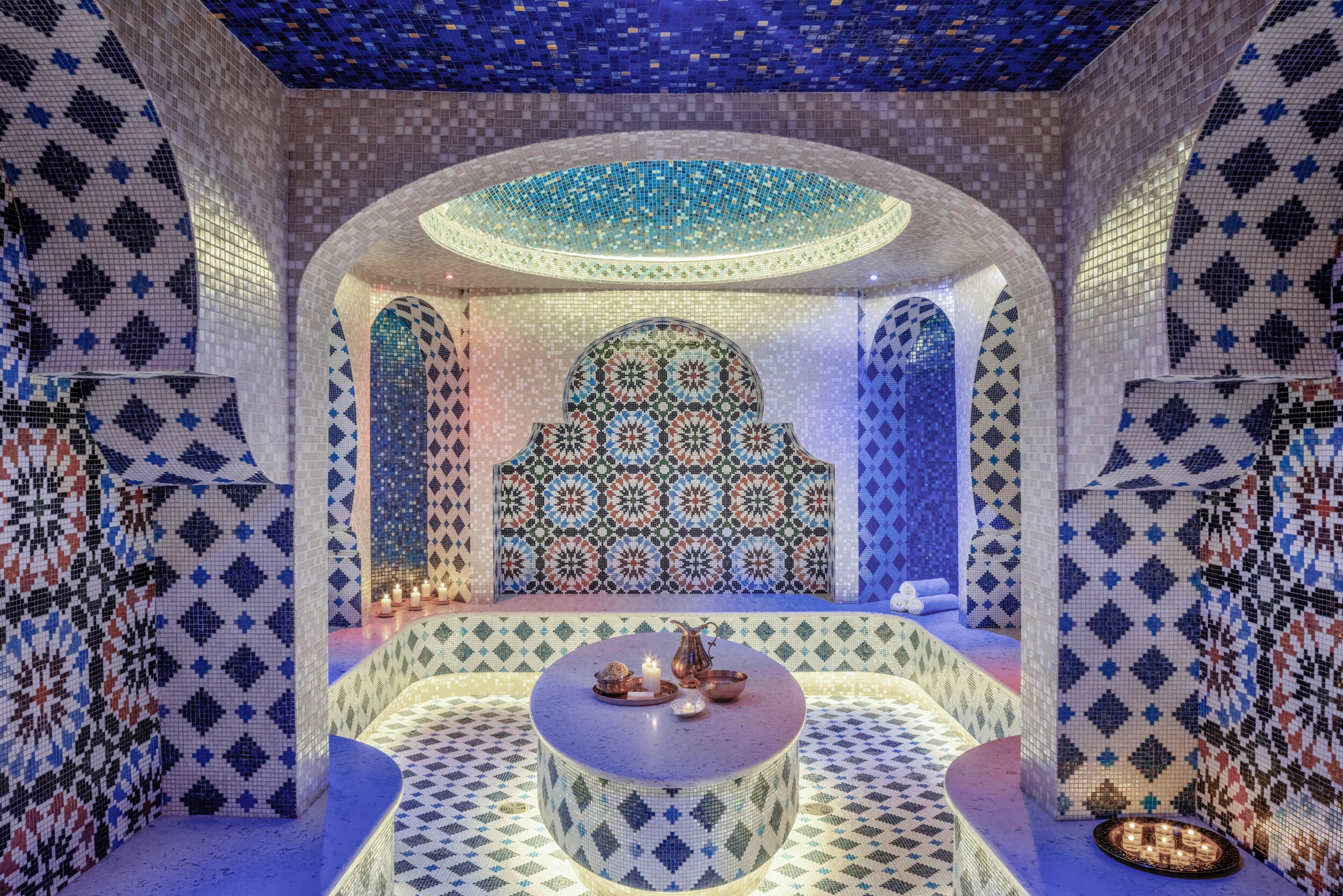 Unwind in a traditional hammam, or Moroccan bathhouse. Located in riads, hammams feature hot steam rooms and offer treatments like exfoliation with a kese mitt, rhassoul clay masks and essential oil massages. emerge refreshed and rejuvenated. Many riads in Marrakech have an on-site hammam that is open to day visitors looking to indulge in a spa experience. Book a hammam treatment for the ultimate relaxation with your choice of scrub, wrap or massage.
Sunset in the Sahara Desert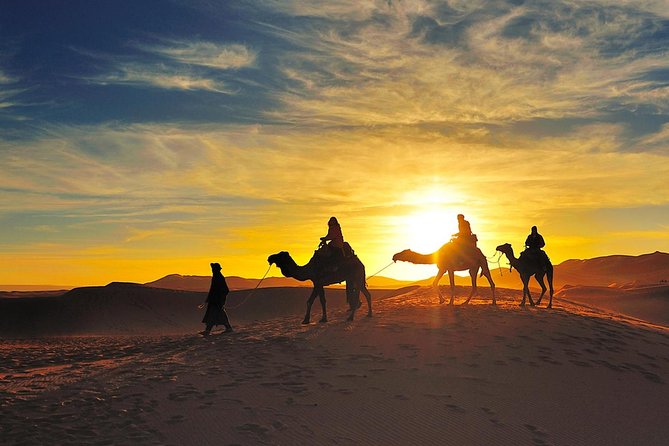 No place is more magical at sunset than the Sahara. Day desert trip from Marrakech or Fez, you'll ride camels over dunes to your bedouin tent camp. In the late afternoon, climb a dune to watch the sun slowly descend over the rippling sea of sand. As the sky is illuminated in pink and gold, you'll gaze in wonder at how the landscape dramatically transforms. Enjoy a fireside dinner under a blanket of stars for a serene ending to your desert adventure. A sunset in the Sahara is a humbling experience and elicits a sense of profound peace.
From sand dunes at sunset to thermal baths and paragliding adventures, Morocco is ideal for thrill-seekers and those in need of rest and relaxation. Experience the rush of paragliding or a hammam treatment, then sit back to watch dusk in the Sahara. With this combination of activities and ample opportunities for adventure or repose, Morocco has options for every interest. Craft your perfect itinerary filled with action and relaxation surrounded by scenic natural beauty.